Description
Our high protein superfood Rigatoni are exactly what YOU NEED to live a healthy life despite being busy! No need to be gluten intolerant to try these AMAZING gluten-free pasta!

gluten-free
We know, sometimes it has to go fast. But just like you, we wanted to give up neither health nor the pleasure of our true love, pasta. Those days are over with Alver's Golden Chlorella® – take both!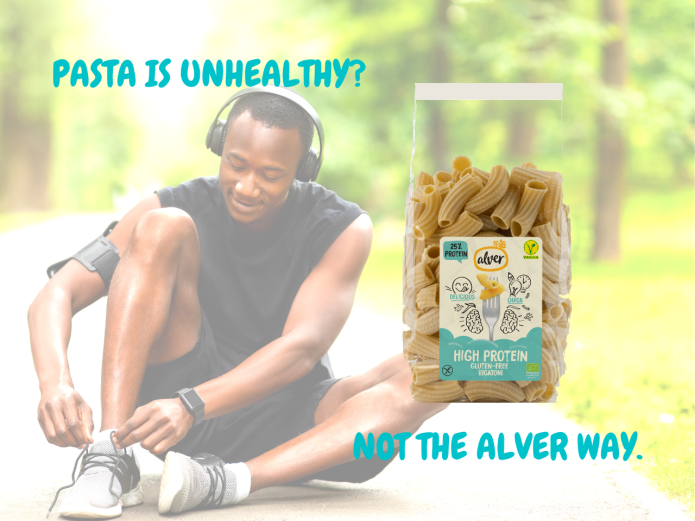 gluten-free
You might wonder, what is so particular about this new pasta? After all, aren't they just one more type of gluten-free pasta?
Well, no! What makes our Rigatoni UNIQUE is that they are made of organic broad beans (also known as fava beans) and our Golden Chlorella® – and that's it! No nasty chemicals nor any mysterious E-number!
So in addition to being completely natural and organic, our Rigatoni are high in protein thanks to the fantastic benefits of fava beans and Golden Chlorella®.
.
dfdfd dfdfdfd dfdfdfd . . . . . . . a b c d e f g h i j k l m n o p q r s t u v w x y z dfdfd. dfdfdfd dfdfdfd . . . . . . . a b c d e f g h i j k l m n o p q r s t u v w x y z dfdfd .dfdfdfd dfdfdfd . . . . . . . a b c d e f g h i j k l m n o p q r s t u v w x y z .dfdfd dfdfdfd dfdfdfd . . . . . . . a b c d e f g h i j k l m n o p q r s t u v w x y z dfdfd dfdfdfd dfdfdfd . . . . . . . a b c, d e f g h i j k l m n o p q r s t u v w x y z dfdfd dfdfdfd dfdfdfd . . . . . . . a b c d e f g h i j k l m n o p q r s t u v w x y z
dfdfd dfdfd,fd dfdfdfd . . . . . . . a b c d e f g